Tim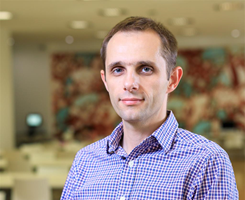 Tomislav Hernaus
Tomislav Hernaus is Associate Professor at the Faculty of Economics and Business (University of Zagreb, Croatia) and a Visiting Professor at the School of Economics and Business (University of Ljubljana, Slovenia). He was also a Visiting Scholar at the Marshall School of Business (University of Southern California, USA). His multi-level research interests include: organisation design, business process management, HR organisation, work design and job interventions, innovative work behaviour, and knowledge hiding.
He received several awards and honours for his scientific contribution (e.g., the National Science Award of the Republic of Croatia, Highly Commended Award Winner at the Literati Network Awards for Excellence, EDAMBA top 10 dissertation awards, the Emerald/EMBRI Business Research Award for Emerging Researchers). He serves a co-editor of the Dynamic Relationships Management Journal, an editorial board member in European Management Journal and Baltic Journal of Management, and currently obtains a position of the AOM-HR Division ambassador for Croatia.
His research has been published in top-tier journals such as Human Resource Management Journal, Journal of Knowledge Management, Employee Relations, Expert Systems with Applications, Journal of Managerial Psychology and Business Process Management Journal. In addition, he co-authored five books and had published a dozen of book chapters with world's most prestigious publishers such as Edward Elgar Press, Emerald Publishing Group, Palgrave Macmillan, and Springer Nature.